History of the classic Caipirinha
1918 | São Paulo, Brazil
The name of Brazil's national cocktail, which translates from the Portuguese as "little country bumpkin", emphasises the most likely history of the origins of the Copacabana's house speciality.
According to the Institute of Cachaça, the history of this famous cocktail began back in 1918. The caipirinha that we know today came from a rural medicine made of lime, garlic and honey. Local doctors prescribed it for treating Spanish flu, and to speed up its therapeutic effect added several spoonful's of local rum to the mix. Then on one great day somebody decided to leave out the garlic, increase the quantity of cachaça and replace the honey with sugar. For a carnival all that remained was the addition of ice.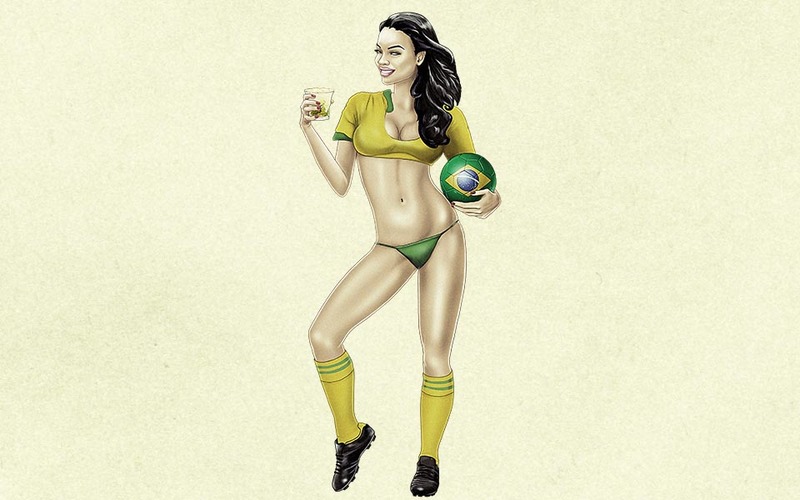 It is funny to note that many Europeans learned of the caipirinha before cachaça. At the end of the 20th century the French company Cointreau promoted its orange liqueur by placing emphasis on the cocktail Cointreau Caipirinha. Why did the French promote their product using the name caipirinha? There is a simple explanation. The French colonies had always had their own version of the village drink - the Ti' Punch. Ti is from the word petit, namely a very small punch: rum from Guadeloupe or Martinique was added to a glass with lime, sugar and crushed ice and served with a spoon to mix it to get the ideal taste balance.
By the way, in addition to its little brother from France, the caipirinha has lots of independent and successful counterparts. A caipirissima with rum, a caipiroska with vodka instead of cachaça, Dale DeGroff's caipiruva with grapes and the sakerinha, which is popular in Brazil today, made with sake.
Source: Vladimir Zhuravlev
Illustrations: Mine
Journalists: Sarah Davis, Samantha Johnso