History of the classic Negroni
1919 | Florence, Italy
The Florentine count Camillo Negroni, who lent his name to the cocktail, was a born adventurer and a professional gambler. More than anything else in life, he loved adventures, and after receiving a military education, he left for America. He became a cowboy in Montana and a fixture of lush spots in New York, having fallen in love with American gin.
When in the 1920s Prohibition came into force, Negroni returned home, so as to avoid having to change his habits. He loved spending time at a bar called Casoni (now the chocolate and wine bar Caffe Giacosa, under the same roof as the Roberto Cavalli boutique) and started a close friendship with bartender Fosco Bruno Sabatino Scarselli, who came up with a new version of the then-popular American for the count by making it even more "American." Instead of soda water, now there was gin, but Campari and red vermouth remained in place. In order to distinguish the cocktail from its predecessor, Scarselli garnished the glass with an orange slice. Having appeared in the bar's repertoire in 1919, the Negroni immediately became popular.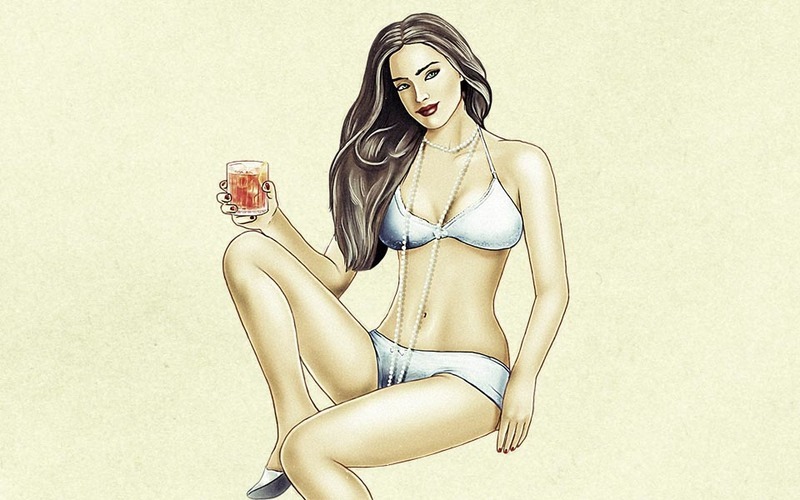 The first written mention of it can be found in 1947, in the American "Coshocton Tribune," where director Orson Welles reported from Rome on the drink: "The bitters are excellent for your liver, the gin is bad for you. They balance each other." Having become Italy's national price, the Negroni made its way around the world thanks to Italian mixologists actively working abroad. Many of them came up with their own versions of the recipe, such as, for example, the Milanese specialty of Negroni sbagliato (the "mistake Negroni"); or a version with prosecco instead of gin, first presented by Mirco Stochetti at the famous Bar Basso in the 1950s. The brand's popularity is underscored by the fact that in 1919, another purely Italian brand called the Negroni Antico Distilleria also existed with a line of Italian liqueurs, grappa, prosecco, and other types of national alcohol – founded by another person with the legendary count's surname, Guillermo Negroni.
Historian: Vladimir Zhuravlev
Illustration: Mine
Journalists: Sara Davis, Samantha Johnson