History of the classic Pisco Sour
1903 | Lima, Peru
Back in the 16th century, Spanish conquistadors began making their own grape brandy in Peru, distilled from fermented muscat grapes. The drink earned the poetic name "pisco," which when translated from the language of the local Quechua tribe means "flying bird" – though in fact, it was simply the name of the town where the biggest winery in the country was located.
Pisco became popular first in Peru, then in Chile, and in the 18th century, it "arrived" in San Francisco on an established trade route. During the Gold Rush, the inexpensive brandy was appreciated by the adventurers and dreamers who flocked to California. In this way, cocktails that featured it, such as the PISCO PUNCH
and the PISCO SOUR earned their fame as California specialties. In 1903, in the mining town of Serro de Pasco, a young accountant named Victor Morris arrives, a son of a Mormon family in Utah. In 15 years, his company went bust, and Victor moved to the capital, Lima, and opened his own bar. Gradually, Morris' Bar turned into the center of gravity for well-to-do English-speaking expats, for whom the bar provided an replacement for their favorite Whiskey Sour featuring the local product.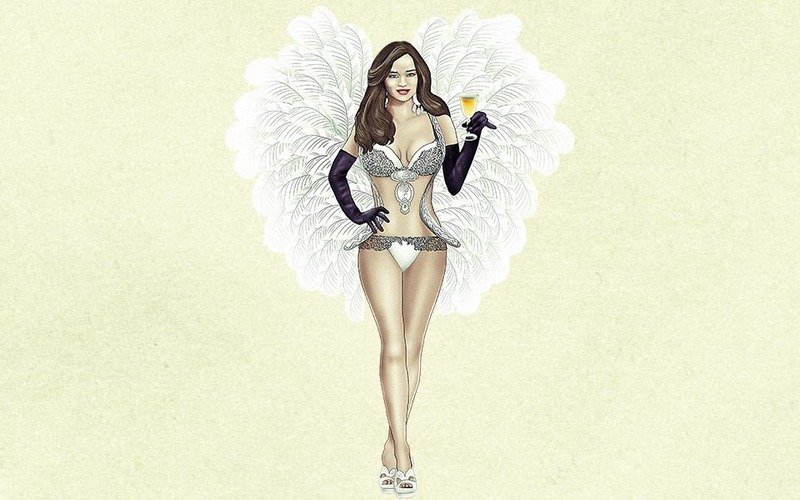 In 1924, the first advertisement for the PISCO SOUR appeared in the local paper, but five years later, Victor died, his establishment went bankrupt, and his family moved to San Francisco. The mantle was taken up by Victor's best student, Mario Bruiget, who worked in the luxurious Maury Hotel across the street from Morris
Bar. It's said that one day, Hemingway himself, who was staying in the hotel, was overjoyed by the local specialty. It's easy to believe the legend, as to this day, the hotel bar is staffed by 70-year-old Eloy Cuadros, who guards the traditions behind the preparation of a "true" Pisco Sour. Traditionally, the drink is mixed either in a shaker or a blender and served in a tall tumbler. It's worth mentioning that on the first Saturday in February, Peru officially celebrates National Pisco Sour Day.
Historian: Vladimir Zhuravlev
Illustration: Moe
Journalists: Sara Davis, Samantha Johnson