Nico de Soto: How to pick a space for a bar
01
Expert
Nico de Soto is an outstanding representative of the world bar scene. He is the owner of Paris' Danico and New York's Mace.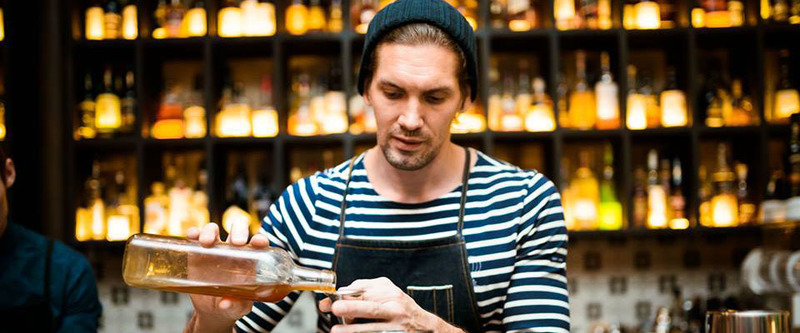 02
How important is picking the right location?
It's important to understand that your bar will become your second home. Therefore, you need treat the search for a bar location like the search for your own home. Look for a reasonable, suitable space, always paying attention to all the important characteristics.
03
In which areas are bars more successful?
I like areas with a lot of people. It's better to have some office buildings nearby, so that customers can pop over to the bar after their work. First, when choosing a space, it's essential to study how busy and lively your area of choice is. Note the distance to nearby bus stops or metro stations, since people are lazy and access to transport is important.
It's not worth looking on the outskirts, or in rough neighbourhoods. Especially those with a less-than-safe reputation. Personally, I prefer either the city centre , where life is always buzzing, or bedroom communities, where people go out in the evenings to relax after work.
04
Which institutions make the best neighbours?
People attract people. The same holds true for bars. It's great when there's more than one bar on the street, as it shows that the street is popular and the bar will be in demand. This applies to clubs and restaurants, too.
What I don't like to see near a bar is a supermarket. There's a risk that the presence of the supermarket will draw away some customers that, for example, just want to drink beer. On the other hand, it's good to have a supermarket nearby. Your employees can go there in case they run out of a necessary cocktail ingredient.
05
How do you choose the right building for a bar?
There are many options. For example, if it's in a business centre, then there's a high likelihood that people will drop by the bar after work. A building with preexisting bars, restaurants or clubs is just as suitable for a new bar: if neighbouring locations are in demand, yours will be, too.
Another option is to choose a location in an apartment building, although you will then have to closely monitor loud music and people smoking on the street. Residents will certainly express their discontent, and might even write a complaint. By the way, if you open a bar in an apartment building, be prepared for latecomers.
It doesn't matter if the building you choose is new or old; the main thing is that it's in good condition. Thoroughly inspect the ceilings, walls and pipes when targeting. Nothing should pour in or leak. It's easy to notice when a building is in bad condition with a close inspection.
06
Which is the best floor to choose?
I prefer the ground floor. Thanks to the windows, it will stand out from the rest of the street, and it will be easier for passers-by to simply go inside and look around. A bar at street level attracts visitors.
I like basements, too. They let you create the right atmosphere. However, in terms of traffic, basements attract fewer visitors than bars located at street level.
07
How many square meters do I need for a good bar?
There is no exact maximum or minimum. The right size depends on the area, concept and, of course, your finances. There are no rules regarding the number of rooms in a bar. I personally like it a bar consists of a single, big common space.
The kitchen, by the way, is an integral part of the bar, so be sure to choose a location with kitchen space to spare.
08
What should I pay attention to right away?
Start by examining the operation of the fire safety system. Schedule a professional inspection. Make sure that the sewage and water supply systems also work correctly – have a professional test these.
Pay attention to the electrical supply. I recommend professionally testing these, too, to ensure that there will be enough electricity for the equipment to work during the bar's busiest hours.
09
What do businesspeople often forget about?
Soundproofing is the main element in a bar. It's indispensable, especially when you're located in a residential building. You need to install it on the ceiling as well as on the walls.
By the way, I don't like ceilings that are too high: the room becomes very noisy. In addition, don't forget to soundproof the kitchen from the main hall, so as not to disturb your customers with the sound of equipment.
10
What kind of rent should I expect?
The rent depends on several factors:
the city where you want to open the bar
the size of the location: the bigger it is, the higher the rent
congestion: the rent will be higher in the city centre than, for example, in a bedroom community.
You can consider any rent below $10,000 per month a stroke of profitable good luck in New York, for example.
Expert: Nico de Soto
Journalist: Anna Nika
Photo: Mace