Javier de las Muelas: Negative feedback from clients, how to stop it and benefit from it
01
Эксперт
Javier de las Muelas — famous Spanish mixologist and head-barman, owner of cocktail bars and restaurants around the world from Barcelona to Bali, founded of the Dry Martini brand.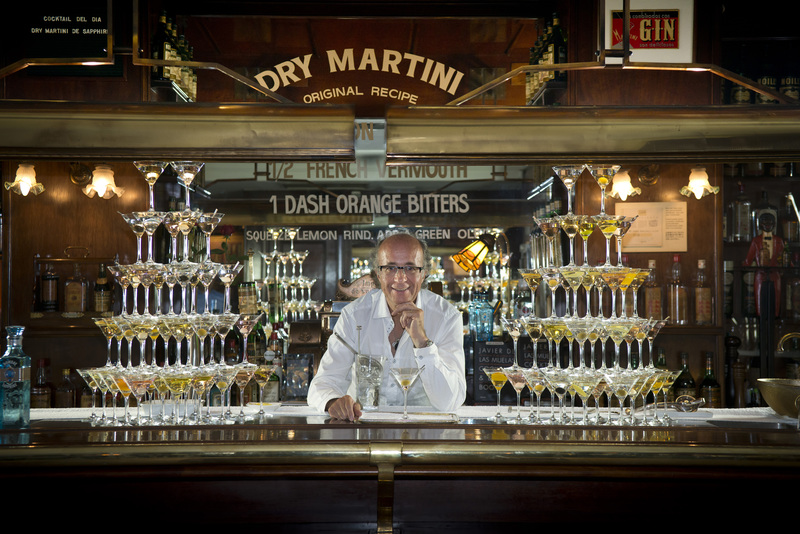 02
Should you be afraid of negative feedback?
Everybody knows that is it significantly easier to destroy a good reputation than to create one. It is a very difficult thing and more than significant for our business. However something cannot be liked by all; negative feedback and even haters will always exist, you need to accept this.
It is important to understand that haters are always in the minority, other people do not pay much attention to this. Haters, if they put in a lot of effort, will as a result only involuntarily advertise you. Negative feedback in the media can play to your hand. This was the case with Volkswagen. They were all over the media, but sales sharply increased.
03
Can you ignore negative feedback?
You should listen to everybody and interact with everybody. The possibility for conversation and progress hides behind every comment.
It is important not to let emotions get the better of you. A response is a chance to obtain something positive, you mustn't get angry but be focused and attentive.
04
How best to respond to negative feedback?
You should know how to analyse everything that relates to your business. This involves a great deal of possibilities. Everything that happens to you needs to be turned into a positive thing. You mustn't lose your concentration and give into negative feedback, after all it is possible to get a benefit from it.
05
What to do when negative feedback becomes rudeness?
When the conversation turns into insults or unpleasantness, when it becomes personal, you should be as constructive, careful and flat-out polite as possible. This is always more appreciated than aggression.
Remember that petrol cannot put out a fire. If you are always positive in responding to haters, then negative feedback won't seem so scary, this is more of a psychological moment.
06
Should you independently answer messages?
In many cases the issue could be about a misunderstanding, a mistake or confusion. If you can comprehensively and calmly analyse and explain the situation and what has happened, you will have a chance to show what you and your profession really represents. People who value such approach always find the right words to say. Most importantly, never delete negative feedback. After all if you don't have any haters, you are no one.
07
How to deal with fake feedback?
Continue to be professional. Your honest work will speak for itself and haters with false or misleading feedback will not be able to ruin the image of your company. Your work will be the best rebuttal of their words.
08
What to do if negative feedback becomes more frequent?
First of all you should understand whether there really is a reason for what the haters are saying. If their feedback does not correspond with reality, it means that there has been a mistake in presenting yourself. We need to learn all the time and from everything.
It is possible to partly prevent negative feedback if you make people happy with your work. But it is important to remember that haters and critics will always appear, even if you do everything ideally. The main thing is to know how to visualise the opportunity.
Expert: Javier de las Muelas
Journalist: Iren Gaz
Photo: Jordi Posch