Timo Janse: How creative cocktail serve helps you sell
01
Expert
Timo Janse is a Dutch mixologist and manager of Door 74, a bar which has made the list of 50 best bars in the world more than once. Founder of Perfect Serve Barshow Amsterdam.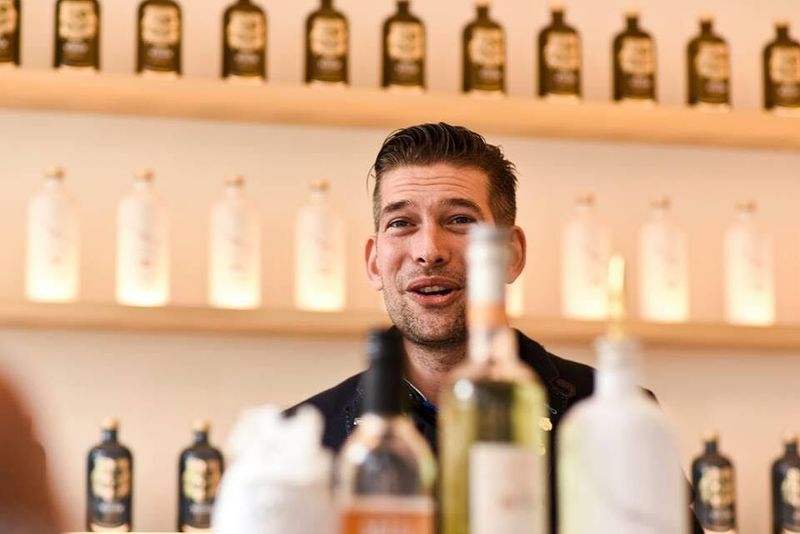 02
Why is creative presentation necessary?
Previously, the use of creative cocktail presentation depended on a place's target audience, but thanks to the popularity of social networks today, now it's just necessary to decorate your cocktails.
03
How does decoration influence sales?
It's hard to judge whether creative presentation will increase your sales growth. It's difficult to measure, and doesn't dramatically help increase sales at any given moment. It's more of a long-term investment in advertisements that people publish themselves on their own social networks.
One day, we came up with an idea to serve a drink in a bull's horn. This cocktail was devilishly effective PR for the bar and brought in an unbelievable quantity of customers.
04
What, if any, are the rules of decoration?
I'm a fan of decorations on drinks, though I stick to one simple rule: don't divert more than 33% of the drink's concept to "beauty." The decoration should contain things that will make your customers smile and give off a good aroma. Try to use as many ingredients as possible that already exist in the drink.
05
Is it worth sorting your decorations by gender?
No. Absolutely not. Just like it's not worth tying your cocktail decorations to holidays or age. For men, of course, the look of a cocktail is important, but even a strong person needs a pink drink from time to time. It's time for people to stop worrying about having every drink served in a stone glass.
06
What about glassware?
Glassware plays a leading role when it comes to aroma. But with cocktails, the customer's attitude is more important than their expectations. So are the traditions and legends associated with a particular drink.
Don't try to buy expensive glassware for creating cocktails – it will break or get stolen. Just accept this as a fact. A pretty glass isn't always the most expensive. Think about flea markets and cheap antiques.
07
How about the legend behind a cocktail?
A legend isn't required, but when approached correctly, it can be an effective sales tool. Before you offer your customers a drink with a story, think about whether you can make that drink on the more lively days of the week. If the answer is no, forget about the legend – it won't help you deal with customers' negative attitude when they don't get the advertised drink
In specific situations, a legend is just useless. Like when you're doing something crazy for no apparent reason. Serving a Negroni in an elephant, for example.
08
When is creative presentation inappropriate?
If your bar is known as the best place for "classical drinking", then there's no need for creative presentation.
Expert: Timo Janse
Journalist: Katherine Joyce
Photo: Shanna Delfos